Below are a few of BAMCOR's many successfully completed projects
Two 400 Ton H.P.M. Die Casting Machines.  
A complete rebuild of all mechanical, hydraulic and electrical components.  Built and privided a new Control System.  Rebuild provided significant cost savings versus replacement. Additional cost savings are realized when factoring in the extensive Business Interruption costs.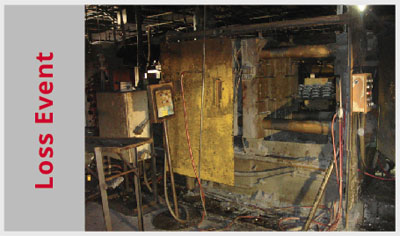 Insured's entire facility damaged by fire.  Two machines were sent to BAMCOR for disassembly and inspection. Quotes were submitted.  The rebuild cost and delivery was a much more economical solution than the replacement options.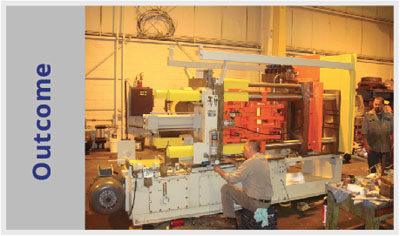 BAMCOR rebuilds are completed on time and on budget yielding substantial savings for the project. Most BAMCOR rebuilds save an averge of over 50% versus the replacement option.
When Delivery Time Is Critical
700 Horsepower 71,000 C.F.M. Blower for Chemical Plant in Trinidad & Tobago.  O.E.M. was disinterested in performing the rebuild.  The blower was built to power the facility boiler and was holding up a multimillion dollar project.  BAMCOR was hired to make the repairs.  The project was completed not only on budget, but more importantly, ON TIME.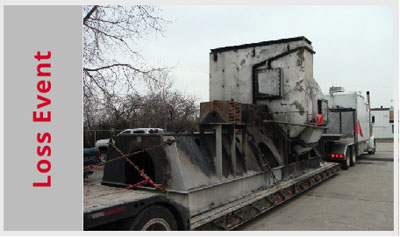 A brand new Blower was built by the O.E.M. and was crated at the loading dock for overseas shipment. The crate caught fire at the dock and heavily damaged the Blower located within the crate.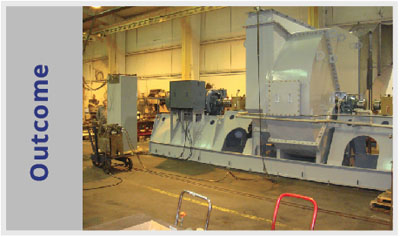 BAMCOR was hired to rebuild the unit to strict tolerances and a drop dead delivery date. During a post project inspection, the Insured's rep conveyed to the insured that our rebuild was better than new.
When Replacement is Not an Option
Railroad Car Axle, Wheel Mounting Presses and their associated Support Equipment.  The machinery was custom built and options for replacement were not readily available.  BAMCOR rebuilt all mechanical components, designed and built new hydraulic power units and systems as well as new electrical control systems.  Provided complete like new warranty on systems and machinery.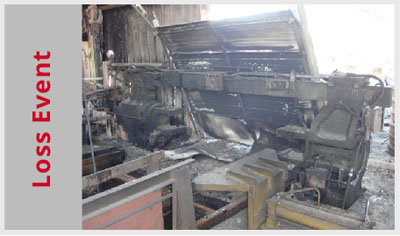 Insured's entire facility damaged by fire. Several machines were sent to BAMCOR for disassembly and inspection. After extensive inspection was performed, repairability was confirmed and proven to the insured and their representative.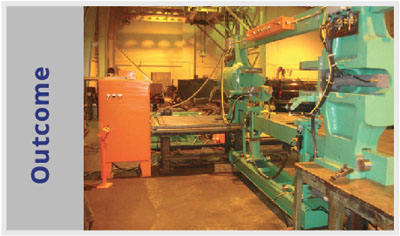 BAMCOR completes rebuild. Also, per our standard practice, temporary power is connected to the machinery at our facility for complete functional testing and sign off prior to shipment.