Rebuilding and repairing of all loss affected machinery returning them to pre-loss or better condition and O.E.M. specifications via best practices.
Whether it's rebuilding a Fortune 500 company's high speed and close tolerance aircraft engine component manufacturing facility's machinery submerged in waist high water, or the processing machinery and equipment for the largest hard wood lumber mill east of the Mississippi damaged by fire, or rebuilding a fire damaged metal service centers steel processing equipment, or anything in between – you can trust us with your machinery and equipment.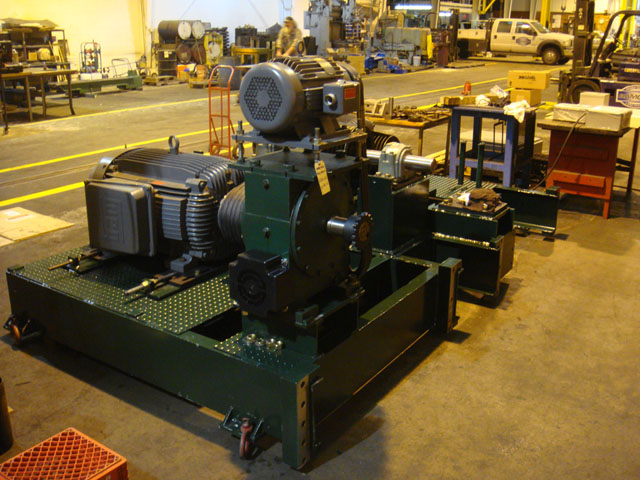 Reparability Assessment

With our decades of experience, knowledge and practical application, we'll tell you if it can be rebuilt.

Time Frame for Repair

We'll develop a comprehensive scope to account for all of the work required to return the machinery to its fully reliable, fully functional, pre-loss condition

Cost of Repair

Based on the scope that is developed, we will provide the costing to perform the work completely, thoroughly and accurately.

Implementation of Repair Action Plan

At insured's location, at our facility or a combination of both. We are then fully prepared to implement the necessary rebuilding and repair work.  This work can take place onsite, at our rebuild facility or at a combination of both locations.  In either case, we will enact a plan that allows for the most effective and most efficient repair process.
Troubleshooting

Removal and Reinstallation

Rebuilding / Repair

Design and Build

Install / Startup

Mechanical, Hydraulic, Pneumatic, Electrical, Fabrication and Full Machining Services